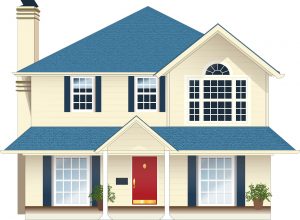 Have you ever wondered what the most expensive house in the USA is? We've always been curious to see how the other half lives, and curiosity got the best of us! So we decided to do some research and came up with some mind boggling numbers that we could not believe! Let's take a look at this incredibly priced mega-mansion that only the ultra rich can afford.
What is the most expensive house in America?
The most expensive house in the u.s. resides in California. Located in The Bel-Air neighborhood of Los Angeles' the 100,000 square foot monster known as "The One," is the most expensive house in the united states. With a price tag of $500 million, it is the most expensive house in the U.S., Yes, you read that right, $500 million. 
This mega mansion has an unprecedented view of the city, sitting on four acre's of land above LA. Amenities include a private bowling alley, 40 person seating private theater, a private indoor and outdoor nightclub, four infinity pools and a moat that circles the entire property. This mansion also boasts the largest indoor pool in all of California. Talk about living the luxury life, but hey, we can all dream right?
Let's take a look at some numbers.
The average price in America is about $189,900, this mega mansion costs x2632 times that.
The average income in America is about $65,000 (number taken from 2014), this mega mansion is x7692 times that. That means if you paid all of your income towards this house you wouldn't be able to afford it for 7692 years. Something tells us that may not even live that long. That's amazing!
According to business insider, there are only 4,500 ultra-high-net-worth individuals that even have assets worth 500 million, which begs the question, who is going to be the one to purchase this mega mansion?
If you're interested in learning more about this mansion you can check it out here.
If you want to read about the cheapest house in the U.S. you can check that out here.
Thanks for reading!